7 Interior Design Tips That Promote Creativity In The Office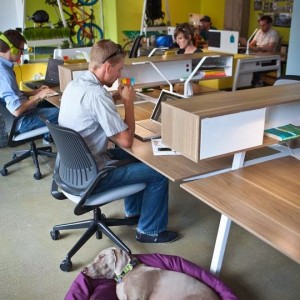 Creativity is a big part of rising to the top these days, especially in business. Companies that invest in revolutionary minds to work for them reap the benefits of the unique marketing and design strategies that come from creative people. Brand names like Apple, Google, Etsy, Facebook have made creativity the driving source of their company success, and they invest in it like it's going out of style. If you want to promote creativity in your workplace, check out these top seven design tips to inspire!
To read the entire article, Click Here!