DeafSpace Design: Clear Line of Sight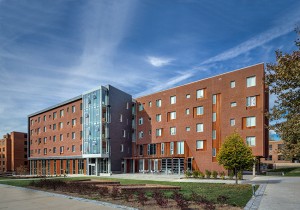 Faced with the ultimate universal design challenge, LTL Architects creates a new student center based on DeafSpace principles.
This image of the new residence hall on the campus of Gallaudet University in Washington, D.C., was designed by LTL Architects, in collaboration with Quinn Evans Architects and Sigal Construction.
To read the entire article Click Here!