Study Predicts Contemporary Designs to Dominate 2015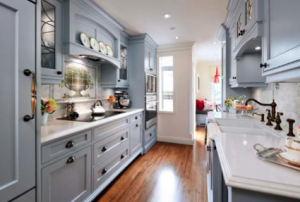 The National Kitchen & Bath Association (NKBA) has tracked kitchen and bath design trends for 52 years, and this year has predicted a mesh of contemporary and Euro-style influences. The Top 10 kitchen trends for 2015 are:
1. Clean with an overall contemporary feeling, incorporating a fusion of styles and multiple colors in     one kitchen.
2. European-styled cabinets
3. Multiples of appliances
4. An increase in steam ovens
5. Furniture-look pieces
To read the entire article Click Here!