Fire Farm Lighting: Astropuff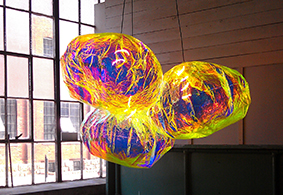 Astropuff is an otherworldly fixture by Fire Farm Lighting that explores the possibilities of LED lighting. The bright and colorful 34-inch puffs appear to change colors when viewed at different angles, are light as a feather, and can be displayed solo or grouped or grouped together for an eye-catching display!
For more info visit the Fire Farm's Website.