Mosaic House: Cement Tile – Black and White Collection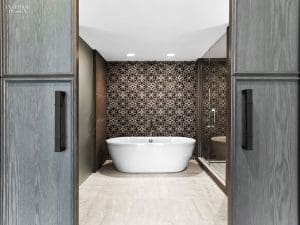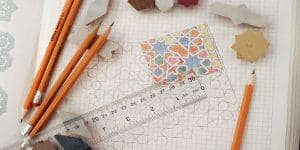 Mosaic House is a New York based tile company specializing in the centuries old craft of creating authentic Moroccan tiles and making them accessible to their clients. As the newest generation in a centuries old family of tile makers, they draw upon the traditional craft expertise of Morocco, while embracing a modern taste for texture and design. Their success is anchored in the four fundamental principles of innovation, the highest quality of material and craftsmanship, a commitment to service, and a focus on the client.
This tile featured here is a cement tile from their Black and White Collection and was used in the Hotel Van Zandt project featured in the Design Periodicals section of Lehner Designs website. This encaustic tile is a revival of another Mediterranean tradition and is durable enough for use in commercial spaces, cement tile is equally at home in the foyer, kitchen or bath. With over 40 cement colors, Mosaic House can accommodate the design objectives of any space, be it warm and rustic or bold and modern. In addition to their array of color choices, Mosaic House offers an extensive line of encaustic tile. Traditional patterns based upon floral motifs or ancient Moorish geometric patterns, have been reinterpreted to suit the tastes and requirements of any interior. Choose from boldly graphic, soft and subdued, to classically Moorish. Be sure to check out our latest line of startlingly modern takes on cement tile work. Strong geometry paired with contemporary color incorporate the best of both worlds, resulting in tile work that is rooted in tradition while solidly contemporary.
To read more about this product and other Mosaic House products, click here!