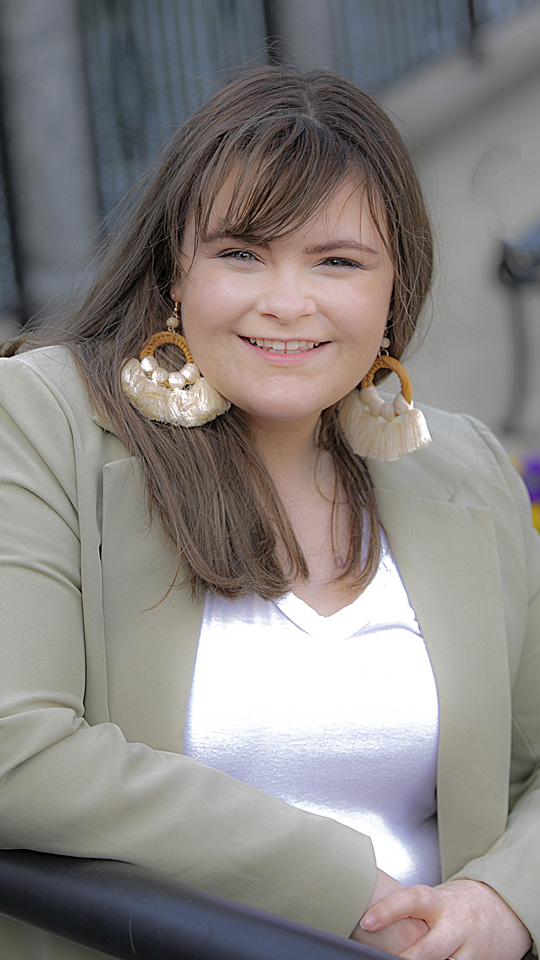 Amber Drenth
Associate IIDA
Outgoing + Dedicated + Holistic Design
Amber is a recently graduated Interior Designer. She has assisted Lehner Designs off
and on throughout her schooling and brings a vibrant view to the workforce. Amber
also strives to attain her NCIDQ licensure, as well as a certification in WELL Building
Standards. She enjoys creating spaces that are all equally beautiful, functional, and
sustainable.
When Amber is outside work, she enjoys exploring nearby towns, food spots and
parks with her husband, Kyle. Amber also appreciates a good cup of joe every now
and then, and has fun finding the perfect coffee houses.
Mottos: 
"You don't sell a commodity, you sell joy, gaiety, excitement. You aim at people's hearts, not their minds." – Dorothy Draper
"Happiness can be found, even in the darkest of times, if one only remembers to turn on the light." – Albus Dumbledore (Harry Potter and the Prisoner of Azkaban)