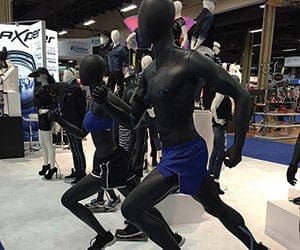 RETAIL: BRICK AND MORTAR VS E-COMMERCE
Most people have heard that traditional retail stores are being outpaced by e-commerce sales. However, traditional brick and mortar retailers may have an advantage over e-commerce or internet shopping. Retail shops are realizing that they can create an atmosphere that provides an intentional experience for their shoppers. This experience is enhanced by not only interior design, but also product design and both allow companies to "connect shoppers to the culture of a brand". "The visual impact and presentation of a space is an important part of what brings people into the store in the first place," said David Naranjo, vice president of creative at Greneker.
To read the rest of this article and see how companies are creating shopping "destinations for consumers, click here!