We'd like to start 2022 by looking back at our 2021 projects.  We are thankful to have worked with some great people and together created some amazing projects that we are all proud to have our names associated with.  We are lucky to be able to work with both residential and commercial customers.  In 2021 we found ourselves designing corporate, education, healthcare, residential, retail, and hospitality environments and we enjoy every minute of it!
Here's our tribute to some of our projects of 2021.
We were contacted by the Nine13 Sports to help create a Bike Lab and Classroom space within the space of their existing building. What a great client to work with through this process.
Nine13 Sports states The Bike Lab is the next step in their Kids Building Bikes project, which puts tools into the hands of kids and teaches them mechanical aptitude and an array of other employability skills.  Nine13 Sports' Bike Lab is a place that is like no other. Bikes are no longer about mundane exercise. Here, kids are taught how the bike works, how the components are built, and what it takes to learn the tips and tricks of the trade. Empowering youth through the power of the bicycle!
We were hired by the homeowners to design their first floor living spaces. They asked for an open plan concept that addressed entertaining, flow, and function that included a spacious kitchen, dining area, kitchen dining nook, living room, and family room. Now this inviting space welcomes family and friends to gather, eat and relax.
This local law firm utilized Lehner Designs FF&E (furniture, fixture, and equipment) and interior design services on this project.   A clean and professional refresh provided a great backdrop for new furnishings for executives, paralegals, and support staff.  We worked with the client with setting interior finish and furniture standards on this floor which are currently being utilized on current and future projects.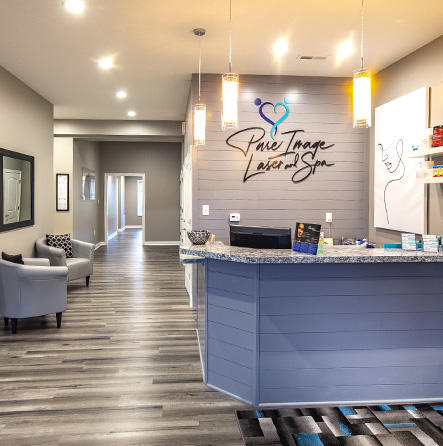 Pure Image Laser and Spa contracted us to handle their interior design services, which included space planning and construction documents for their Greenwood, Indiana location. This space is a relaxing environment for clients to receive consolations, treatments and spa services.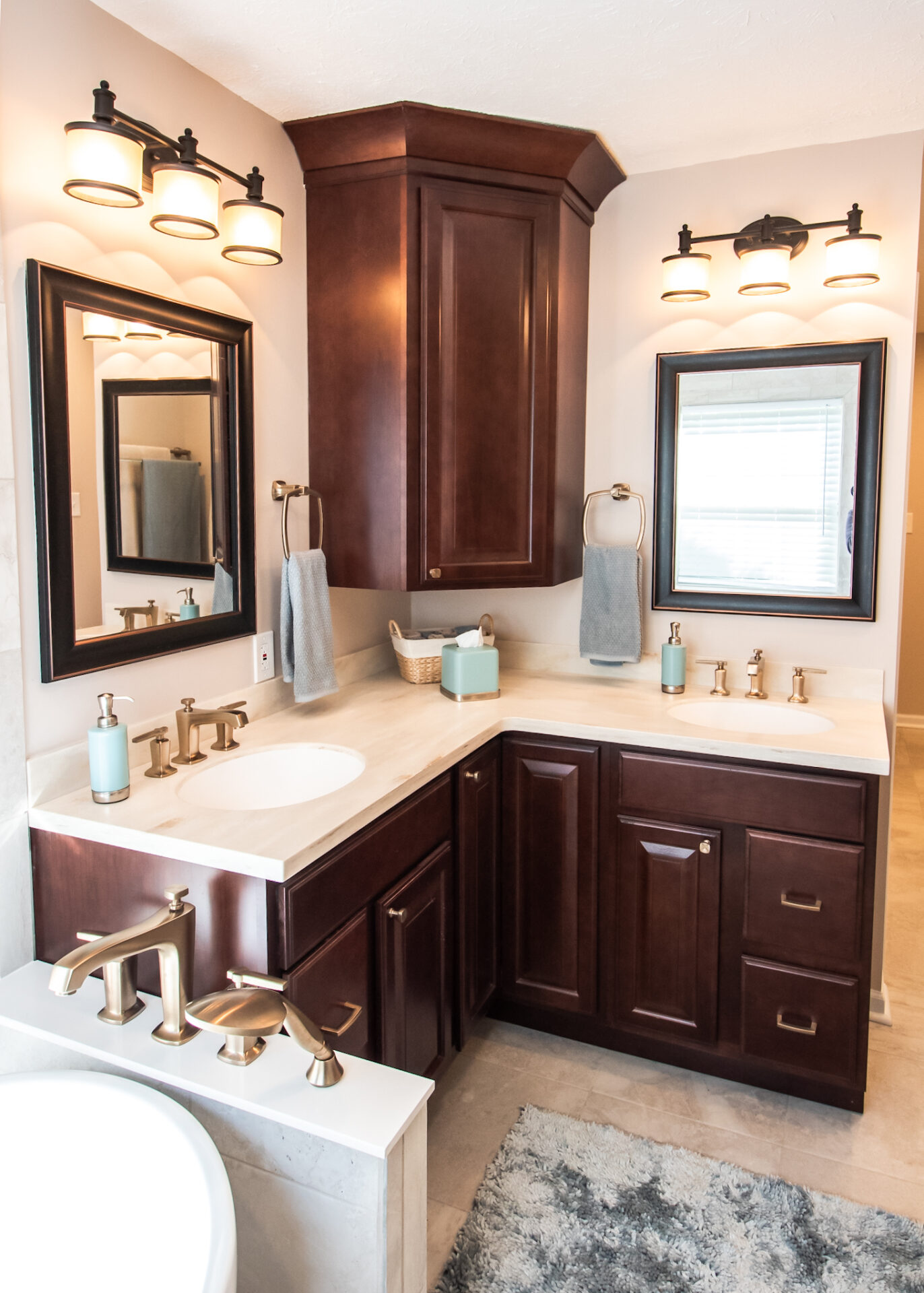 These home owners contacted us to re-design their master bathroom. They wanted an updated layout which included a large walk-in shower and soaking tub along with corner storage cabinet and double vanities. This bathroom now has ample storage and a beautiful wet area for showering, soaking, and relaxing.