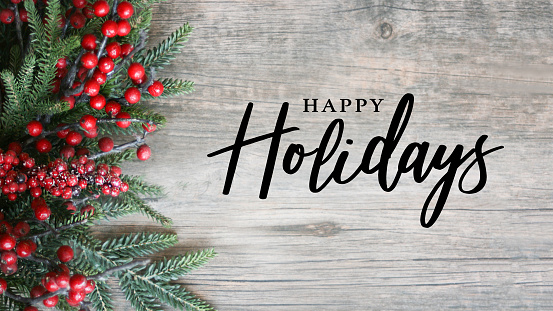 During this season, we would like to wish you Happy Holidays,  a Merry Christmas, and a Happy New Year! We realize that these past couple of years have been harder than most, and we hope that you can enjoy moments of peace and joy with family and friends during this season.
We truly appreciate your support of Lehner Designs and wish you peace, joy, health & prosperity in 2022!
~Gerard and Andi and Amber
This year we would like to take the opportunity to highlight a few organizations that are near and dear to our hearts.
Nine13 Sports is a not-for-profit group meant to grow kids' interest in exercise, as well as the mechanics that go into building a bike.  Programs like these offered by Nine13 Sports help give kids safe spaces to interact and learn in.  We have been lucky enough to have been a part of the design process for Nine13 Sports' offices and the Bike Lab!
Gerard's two sons Tyler and Nathan are both on the Autism Spectrum and the Johnson County Autism Community Connection has been there for them on their journeys. The Autism Community Connection helps to foster social integration with special events, programs and activities throughout the year for those individuals affected by Autism and their families.
Not-for-profit organizations like these are struggling during this pandemic we are in and any help during these holidays is much appreciated. We encourage you to find an organization that is meaningful to you and share the love.
Lehner Designs was contacted by the Nine13 Sports to help create a Bike Lab and Classroom space within the space of their existing building. What a great client to work with through this process!
Nine13 Sports' Bike Lab is a place that is like no other. Bikes are no longer about mundane exercise. Here, kids are taught how the bike works, how the components are built, and what it takes to learn the tips and tricks of the trade. Empowering youth through the power of the bicycle!
Nine13 Sports states The Bike Lab is the next step in their Kids Building Bikes project, which puts tools into the hands of kids and teaches them mechanical aptitude and an array of other employability skills. After 16 hours of hands-on class time where a variety of STEM concepts are introduced by our instructors, students who complete the program graduate with a brand new bicycle, helmet, and lock.
The Autism Community Connection serves individuals with autism and their families, in and around the Johnson County area, by connecting them with community resources, social events, and enriching programs to help navigate their autism journey.
The Johnson County Autism Support Group (JCASG) was created in February 2005 by a small group of parents. Throughout the years, the organization has supported individuals and families affected by autism in Johnson County via support groups, events, walks, resources, and more. In 2019, the Board of Directors went through a strategic planning process evaluating the needs of those affected by autism and how the organization can grow to service the community with more information and resources. As a result of this evaluation process, they have updated their name to Autism Community Connection.
Create New Traditions This Holiday
Looking for some new things to do this winter? Here are a just a few of the neat attractions that take place every year in Indianapolis around the holiday season.
Jingle Rails at the Eiteljorg Museum in downtown Indianapolis is a family favorite. With over 1,200 feet of miniature model train tracks, there's sure to be a sight for everyone! Jingle Rails has stops at Yellowstone, Mount Rushmore, and Lucas Oil Stadium. And this year there is a new addition to the tracks, a display of San Francisco and its famous landmarks, Alcatraz, Pier 39, and more. Each display is made of natural materials such as bark, seeds, leaves, and more!
Winterlights at Newfields has been gaining more and more traction each year, so buy your tickets early! This tradition even in its fifth year has become a hit for lots of families. Bundle up and talk a walk through the gardens, enjoying the spectacles of light, music, and colors. There are also little shops along the way for a hot beverage or a small Christmas trinket.
A little tradition that many may not know about is Conservatory Crossing at Garfield Park. Here families can tour the greenhouse at Garfield Park and view the holiday decorations and poinsettias displays. Perfect for family photos! It's certainly interesting to see Christmas trees, poinsettias, palm trees, and bright flowers all in the same place.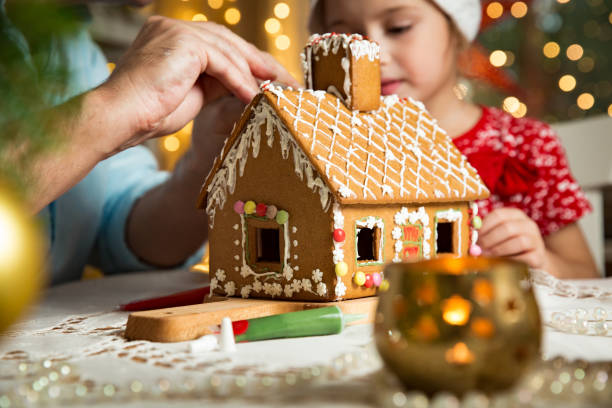 Want to stay inside and have fun? Check out our Festive Family Crafts and Recipes board on Pinterest.