This year's NeoCon was a little bit different. With less people and different event guidelines, NeoCon was still able to showcase quite a few new products and trends. Although, we can't say we didn't enjoy the sparse crowd! It was nice to finally be able to get up and close with the showrooms and products at The Merchandise Mart. So with that in mind, we would like to share our finds at NeoCon this year.
TRENDS:
A growing movement we saw this year was "utilizing the vintage". Many showrooms, furniture, and spaces at NeoCon had elements of former popular designs. Plaid upholstery, highly patterned and colored wallpaper, and even the familiar look of oak, all made a comeback at NeoCon this year.
COLORS:
Paint colors from forecasts years ago were painted on the walls and some were even used on upholstery. Many different showrooms made an attempt at recreating these designs, each in their own way. Sherwin Williams Colormix Forecast of 2018 is most representative of this, minus a powdery baby blue color that was also popular this year.
FURNITURE:
Kimball International – There were lots of neat products in Kimball International's showroom! We especially enjoyed the display of artwork coupled along with their lines. Highlights included products from Whittaker, Rizora, EverySpace, Behnti, Tarver, and more!
NuCraft – Ascari Conference (Best of NeoCon Winner). This conference table collection is beautiful and functional. We saw two different versions of the table at NeoCon, a wonderful book-matched wood veneer top and a sleek Carrara Marble top. Both options have the opportunity to route wireless charging into the tabletops. So cool!
AIS Seating – Sulli Perch and Calibrate Community Area Configuration. These furniture pieces were unique to us with the bright colors of the Sulli Perch and the combination of Calibrate Community. Sulli helps to keep you moving while still sitting. And Calibrate Community offers a connected work station and collaboration space!
TEXTILES: With this category we have noticed that many manufacturers are taking reference from menswear, specifically linen or tweed-looks.
MayerFabrics – Supreen and the Crypton Structures Collection – All of these textiles from the Crypton Structures Collection were so soft! They almost felt like a blanket you would have in your home. Usually Crypton is such a restrictive fabric, however the feel of these patterns changes the game. The newly released Supreen fabric technology has even more resistance to moisture than Crypton and once again, is very soft and sleek.
Arc-Com – Equinox and Summit (Best of NeoCon Winner). With lots of colorways to choose from, Equinox and Summit are sure to be fit for almost any project. It's always a good idea to have some more simple or toned-down options that get the job done.
Momentum – In this showroom, we weren't amazed by just a specific collection or pattern, the whole space was our highlight. Momentum's showroom was light, bright, airy, and roomy. Their displays ranged from full height panels of fabrics to actual walls of their wall coverings. The showroom was able to be used as more of lounge area or a break area since it was so large and laidback. What a good use of space!
ACCESSORIES:
These accessories were nice touches to the work environment. The Cohen Table adds a residential feel, while the Poppin Pod allows for an individual focus space.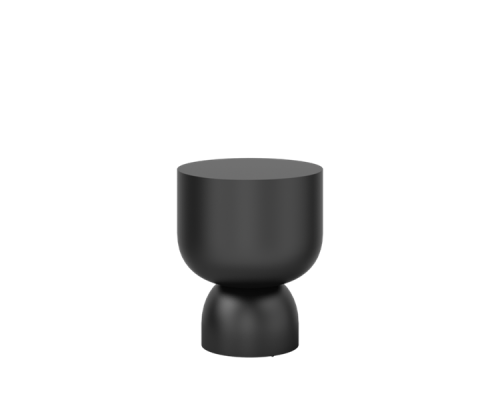 FLOORING:
Patcraft – Deconstructed Form – Patcraft added new color and design ways to this collection of carpet. One of the new designs is called Structure Arch. The arch shape was a very popular design element in this year's NeoCon, just have a look at some of these showrooms!
Shaw Contract – Bottle Floor – An innovative new product made from recycled PET bottles that can be 100% recycled back into itself. We hope to see more designs and colors using this technology!