HOSPITALITY GEARED DESIGN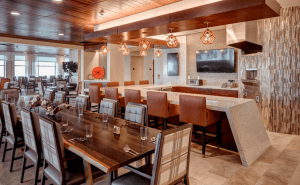 Design is evolving across all markets and senior living is no exception. This segment as well as healthcare is taking on more of a hospitality like feel to make people's stay more comforting. Spaces are being designed to create a "sense of place" and community by placing common areas such as fitness centers and salons so that they face the public in an effort to increase socialization. Many places are introducing stylish accents such as jewel tones, lush fabrics, and metallic accents to update their decor. LED lighting is also being introduced "to promote healthy sleep patterns and reduce anxiety by aligning lamp color temperature with residents circadian rhythms". Other areas of focus include employee retention and less restrictive cooking technologies to increase dining choices.
To read more of this article, click here!