Whether you are decorating an apartment or planning to redesign your home, there is a plethora of design styles and trends to pick from. If you are indecisive like me, the task of choosing from so many options can seem daunting, and sites like Houzz and Pinterest can be overwhelming. So, I tasked myself with providing you with a quick and easy breakdown of 7 popular design styles! If you have a desire to freshen up your spaces, I suggest you check out this design style guide so I can help make your decisions a little easier. And don't forget Lehner Designs is always here to help you bring your favorite style to life!
Traditional Design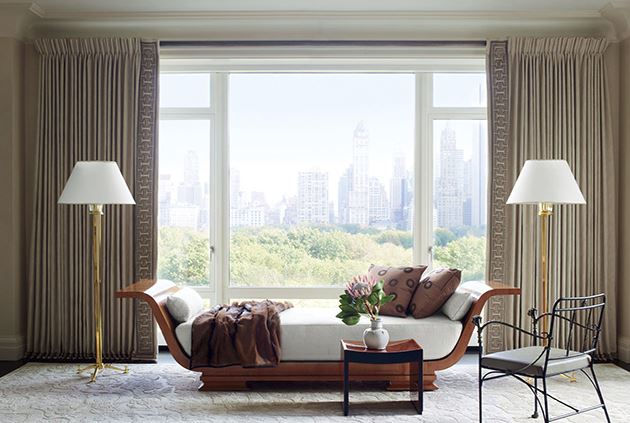 Exuding elegance and comfort, the traditional style is a great option for someone who loves a good antique and wants to pay respect to the rich design history! Appealing to all ages and personalities, the traditional style incorporates the best parts of past design styles. And don't worry…by using these timeless elements, you don't have to worry about your space "expiring". Additionally, because this style isn't strictly devoted to a single aesthetic, it is easy to put your own spin on it, which further increases the longevity of your space. There are a few key things to remember if you want to incorporate traditional design into your home: symmetry is your friend, furniture with character is a must, and ornate details and décor will help to transform your home into the traditional space you are dreaming of!

Visit our Traditional Design Ideabook on Houzz for additional inspiration!
Contemporary Design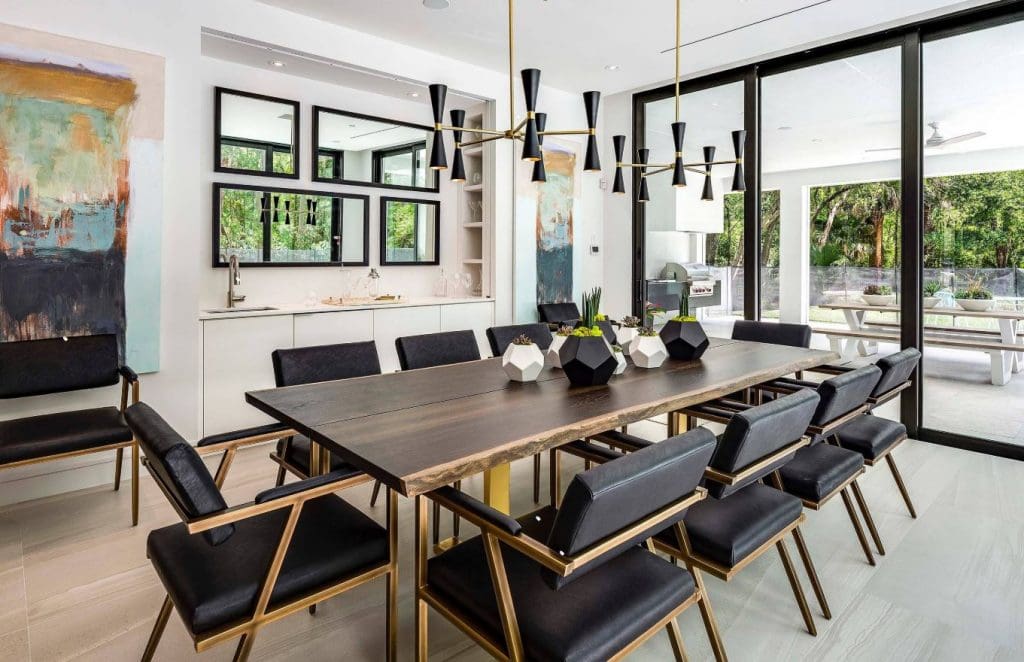 Not to be mistaken for the modern style, contemporary design is constantly evolving with design styles and trends. Essentially, this style is a combination of different aesthetics that are currently popular. Today, some of the features that define contemporary design are simplicity and a balance between fluid and geometric forms. Because this style changes with time, it is important to incorporate a neutral, classic color palette to create a timeless space no matter the trend! The final key to a contemporary interior is light! Throughout your space, it is important to have an abundance of natural light. However, if this isn't an option in your space, turn to artificial lighting options, such as ambient or task lighting.

Visit our Contemporary Design Ideabook on Houzz for additional inspiration!
Transitional Design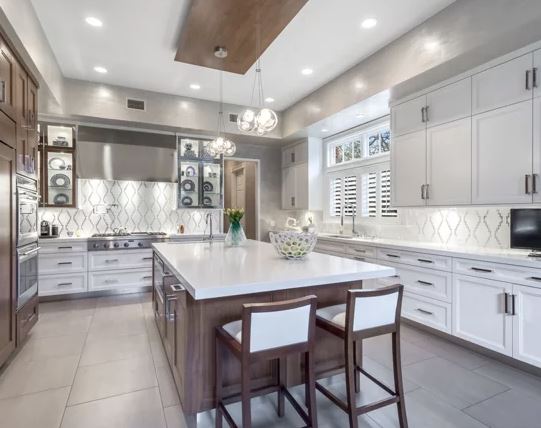 Do you enjoy the aesthetic of contemporary design but aren't ready to let go of those timeless pieces?? We have the perfect solution for you–transitional design. This style allows you to create a classic space with a fresh, contemporary twist. To establish a transitional interior, design your home using clean, simple lines with splashes of traditional elements, such as classic furniture pieces and dark woods.

Visit our Transitional Design Ideabook on Houzz for additional inspiration!
Rustic Design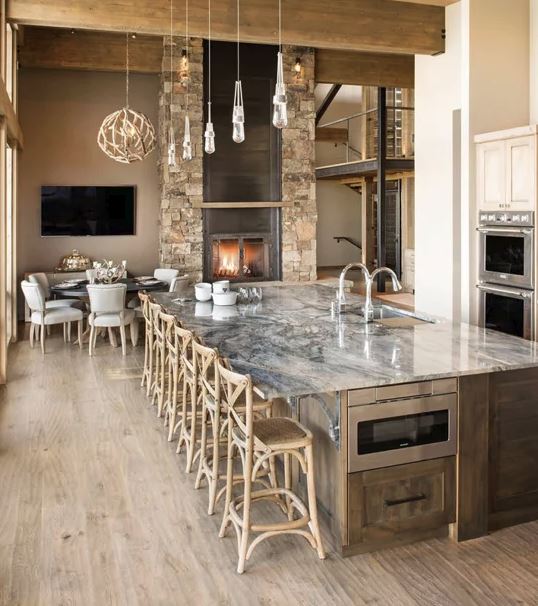 Despite popular opinion, you don't have to live in a log cabin for your home to have a rustic feel. Although many design styles can be placed under this category, rustic design emphasizes the use of raw, natural materials, such as reclaimed woods and unfinished stones. And, this may come as a shock, but the main colors used to achieve this style are neutral, earthy tones. However, there is still room for you to add accents of other hues so your space doesn't feel too dark and heavy!

Visit our Rustic Design Ideabook on Houzz for additional inspiration!
Mid-Century Modern Design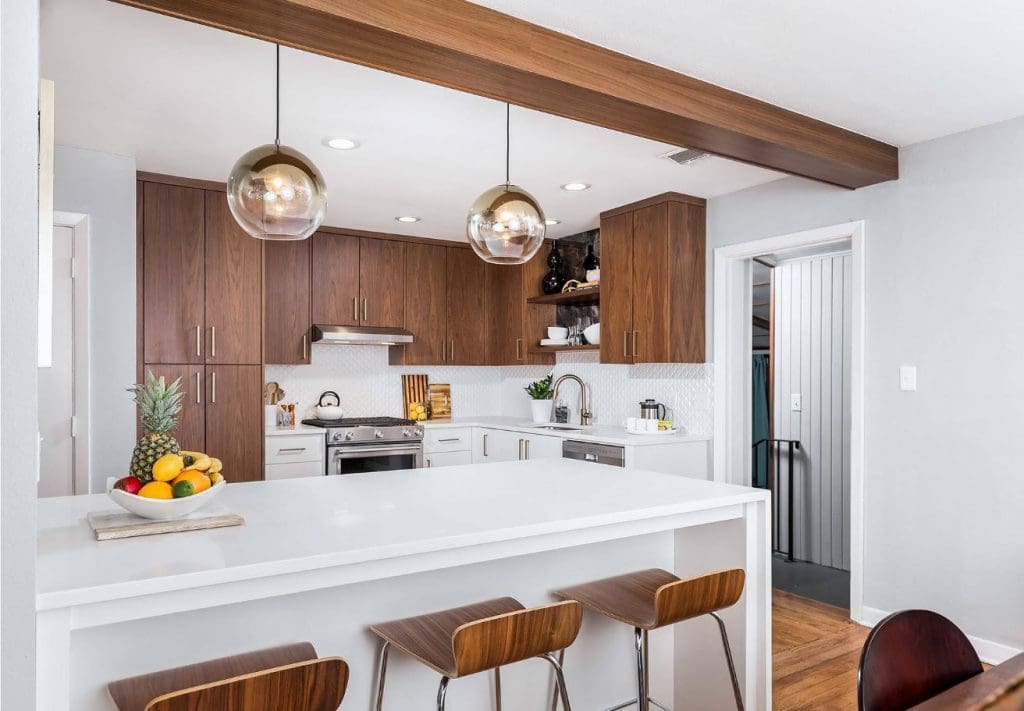 One of the first styles to break traditional design conventions in the 20th century, mid-century modern design is characterized by sleek lines and organic shapes, functionality, and materials like wood, metal, and leather. If you, like me, are dying to bring this style into your home, use simple and efficient furnishings, incorporate a light, warm neutral color palette with a couple of colorful statement pieces, and avoid clutter by embracing the empty space in your home.

Visit our Mid-Century Modern Ideabook on Houzz for additional inspiration!
Minimalist Design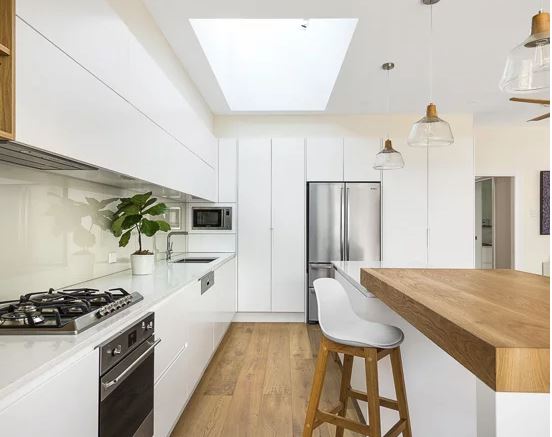 If you are someone who agrees with Mies van der Rohe's statement, "Less is more", then this style is the answer to all of your prayers. Minimalist interiors include only the bare essentials. Minimalism has gotten a bad rap and is frequently referred to as stark and cold, but if that isn't the look you are going for, that doesn't have to be the case! To create these simple but sophisticated spaces, use white and black as your main color palette, incorporate sleek and multi-functional furniture, and eliminate clutter in your home. If you enjoy the idea of the style but it still sounds too bare for your tastes, simply add accents of soft textures or warm tones to make the space more comfy and inviting!

Visit our Minimalist Design Ideabook on Houzz for additional inspiration!
Eclectic Design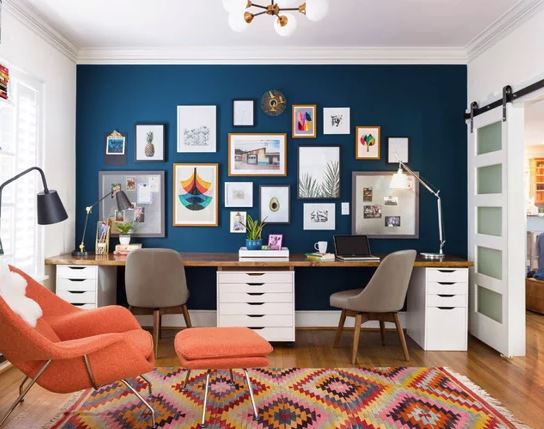 If you are like me, and you can't just pick one…then you are in luck because there is a style for that, too! Eclectic design borrows ideas from multiple styles to create a blend of old, new, color, texture, and pattern. This style provides you with so many options to have fun with, but if you aren't careful your space could end up looking chaotic and cluttered. The key to this style is balance: every aspect of your space should complement the others to create one cohesive work of art. With that said, have fun with it and design a home that fits your unique personality perfectly!

Visit our Eclectic Design Ideaboard on Houzz for additional inspiration!
Additional Resources:
8 Ways to Pick your Design Style